Municipal House is a famous building in Prague which has been built in an Art Nouveau style. It was constructed between 1906 and 1912 and is located on the Royal Court Palace site. This is a very famous building for tourists and random visitors as well due to its amazing exterior and interior. The Art Nouveau gold trimmings and the sculptures along with the stained glass; everything is a major attraction for the people who visit Prague.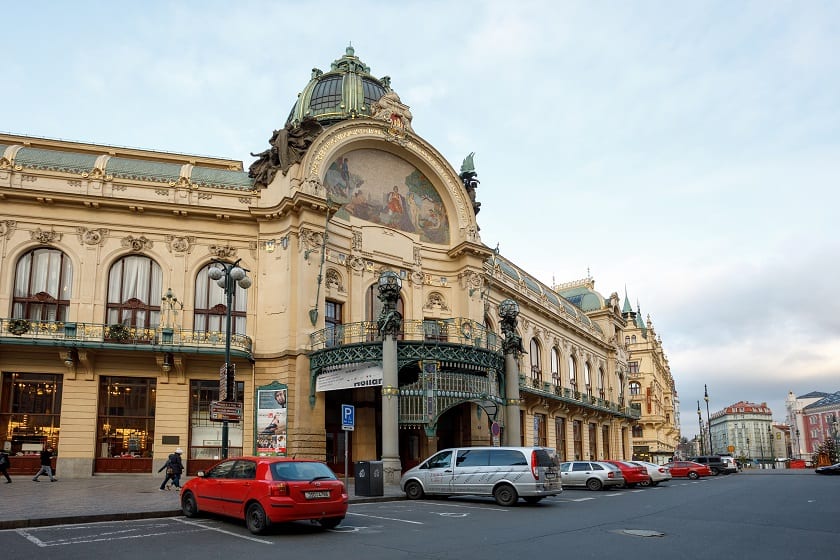 Looking back at the dusty pages of history of Municipal House, it was utilized as a military and seminar college. It was soon demolished and then was reconstructed and used as a cultural center that it is today. With different exhibition halls and a wonderful auditorium which has been designed by the famous A. Balasek; this building holds a lot of importance and beauty.
Concert Hall
Concert Hall is the major reason of popularity of the Municipal House. It is located in the heart of the building and is known as Smetana Hall. It is a concert hall and is also used as a ballroom sometimes. The interior of the hall is very impressive as it is decorated with the art of some of the most famous and capable Czech artists. It has Alfons Mucha's work presented in this hall too.
The building has several other halls too but they are all smaller than the Smetana Hall. There are conference rooms and offices and coffee rooms as well this building. Thus there is a lot to explore, once you set foot inside it. The admiring and breathtaking artistic building is a must visit for anyone who is visiting Prague for the very first time.
Opening Times and Entrance Fee
Municipal House opens daily at 10 am and closes at 6 pm.
The basic ticket cost for the entrance is 180 CZK and you can avail 15% discount through Prague Card.
The Municipal House also offers detailed tour of the entire building, accompanied by a commentator which lets you know everything about the halls and art that has been presented there. The most famous part of the house is the Smetana Hall and if you visit it with a proper professional who tells you everything about it, then you are certainly going to enjoy it a lot more.
Municipal House usually gets crowded during the vacation season and it is best that you visit it during the early hours. You need some time to explore through it completely at ease. Don't visit the building in a rush because it is a very artistic beauty that deserves to be admired for its incredibility.