Estates Theatre is an aesthetic building which has been the home to Don Giovanni Opera. Located at the end of the old fruitmarket, thus theatre is one of the most ancient theatres  in Prague and holds a lot of importance historically. Estates Theatre opened in 1783 officially. The first performance at the theatre was Tragedy of Emilia Galotti by Lessing. This led to a wonderful spirit in Europe as several theatres started building in 18th century. Theatres were considered as a source of keeping entertainment enlightened forever. Also, it was extremely important for the preservation of culture of the Czech Republic as well. Therefore, Estates Theatre played a very crucial role for the people of Prague overall and this is the core reason why this building holds a lot of value as well.
Wolfgang Amadeus Mozart performed the world premier of his first ever opera premier of his Don Giovanni at Estates Theatre. The statue in front of the building is of a ghost sitting outside the theatre. The ghost is the representation of the opera's character 2 Commendatore.
Dress Code
Dress code is the best part about Estates Theatre. It encourages people to dress nicely and smartly. For instance, the "first night" show has a dress code of tie. You must have a black tie and jacket. The locals know the dress code and if you are a tourist, you can always check on their official website for the code too. This makes it very exciting to visit the theatre. On other theatre nights, only a jacket is considered a must accessory for men. In other words, it is best if you keep your attire formal while you visit the theatre because no jeans and neon colored shirts are encouraged. You are going to see people around you, taking the dress code very seriously and if you wish to blend in then you must do that as well.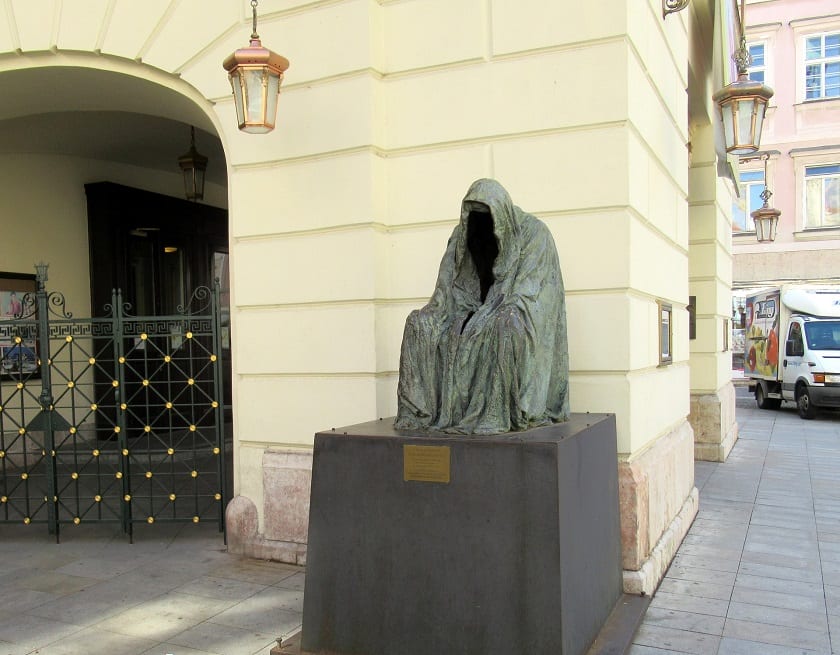 Programs
There are different programs held at the Estates Theatre but some of them are worth watching. Tourists are encouraged to watch them!
This performance has a time estimation of 3 hours and 10 minutes. It has an intermission as well. This is the oldest and the most famous opera in this theatre and has been adored since years. This performance also takes place at the National Theatre.
This is a 3 hour, 15 minute long performance with an intermission included. This opera is performed very rarely and if you get a chance to see it, then you must not miss out on it at all. It was premiered for the first time in Estates Theatre, in 2002. It is performed in Italian but has english subtitles too for the tourists.
How to get there?
You can get to the Estates Theatre by the Metro station Mustek, lines A and B. Otherwise, you can take the tram stop as well. The Namesti Republiky trams 6, 8, 15 and 26 take you tpo Estates Theatre too. Uber is also available in Prague and if you are not looking for an affordable option then you can book one, to any place you have to visit. Many famous Czech dramatists have been active on the stage of Estates Theatre. This is why, this building holds a special place in the hearts of the people of Prague. If you are in Prague, then do visit this theatre and also attend an opera!